You will be amazed at your child's imagination.
Make story time something everyone looks forward to. Easily create Pixar-worthy short stories (with guaranteed happily ever after) powered by your child's creativity.
Tell me a story about...
A girl named Charlotte and her dog Pippin sail around the world
A T-Rex gets chased by a bulldozer
Grandma gives Mia a magical new dress
Promote a love of reading
Easily connect imaginative ideas to fun stories and watch your child build a love of reading and writing. They learn that a simple creative idea can be turned in to an entire adventure!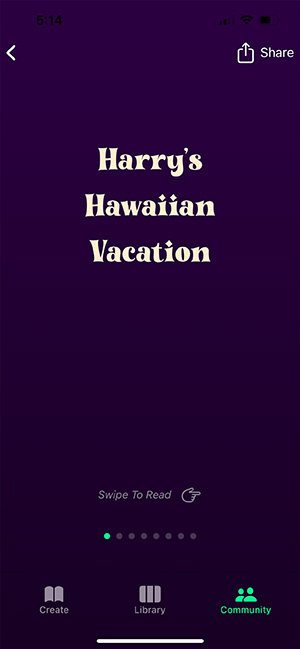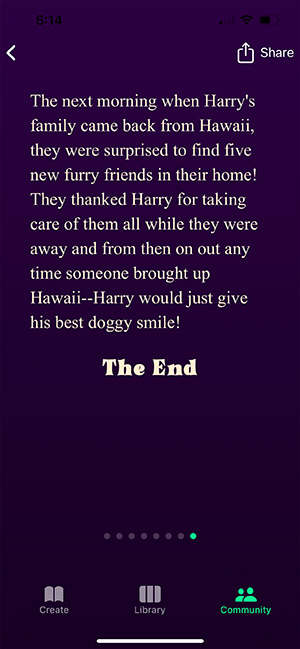 Example Stories
The Time-Travel Adventure!
Every day, Jack and his sister Carter would get up early in the morning and take their small white dog Pippen for a walk...
Read Story
The Snowman Who Came to Life
Adelyn and Ben lived in a small town near the mountains. Every day, they watched the snow pile up outside their window...
Read Story
A Dog's Brew-tiful Job!
Once upon a time, there was a very special dog. He lived in a small town and everyone in the town knew and loved him...
Read Story